Delivering the Future of Care, Now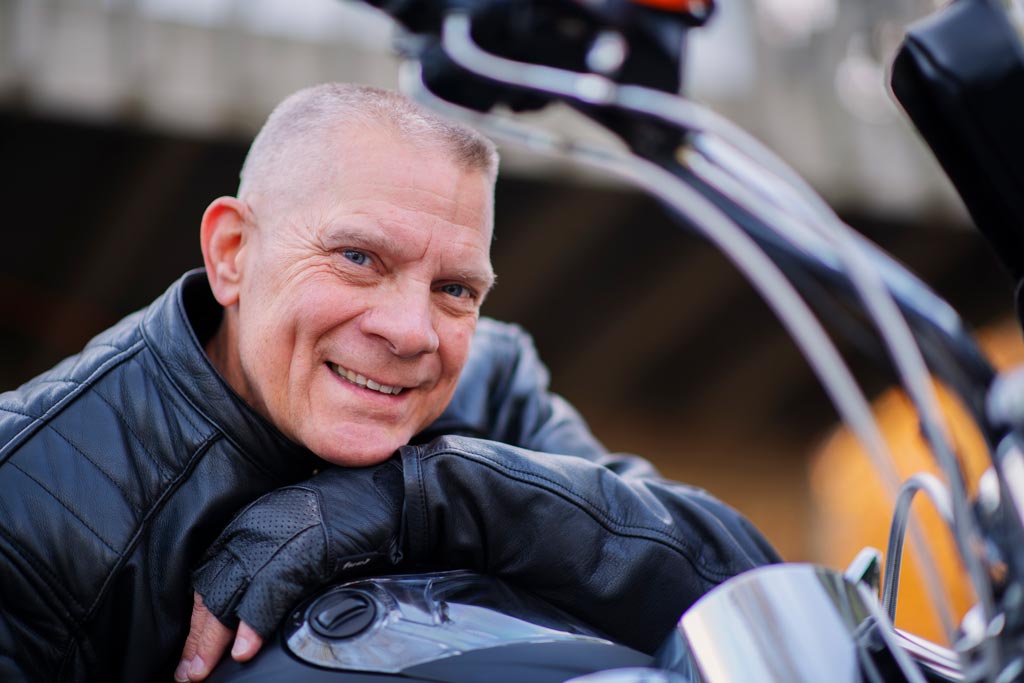 When Brian went in for a routine blood test, he received some concerning news: he was at high risk for prostate cancer. A follow-up biopsy revealed that, like his father, Brian did in fact have prostate cancer.
A husband and father of two in his 50s, Brian knew he couldn't leave his health to chance—so he turned to the team at NorthShore's John and Carol Walter Center for Urological Health for guidance.
Thanks to the philanthropic support of NorthShore Foundation, Brian was able to participate in a clinical trial that focused on predictive genetic testing—using a patient's DNA to predict their risk for certain cancers. The trial confirmed that Brian's cancer was linked to his genes, and this helped Brian and his NorthShore team determine the best course of treatment.
Brian is now in remission, and he's encouraging his family to get tested to see if they have genetic links to prostate cancer, too.
About Urology
The Division of Urology at NorthShore, located in the John and Carol Walter Center for Urological Health, provides exceptional care for people like Brian. Thanks to community financial support, our physician-scientists can take more innovative approaches to urological care—which has resulted in international recognition and made a world of difference for our patients.
Philanthropic support has allowed us to recruit a team of accomplished, innovative researchers and clinicians who are developing and delivering the future of care now. However, these treatments are often so groundbreaking that they're not covered by traditional health insurance. Until they are, we're proud to offer this care at low or no cost to patients, thanks to the dedication of partners like you.
Philanthropy plays a critical role in the success of NorthShore's Urology program. Your generosity funds discovery and ultimately changes the standard of care we provide—not just within our institution, but far beyond our walls.
Additional Resources
Contact Our Team
Walt Cody

Director, Philanthropy

It's immensely gratifying to help donors achieve their philanthropic goals. Gifts to NorthShore improve every patient experience and enhance our ability to realize the full potential of our caregivers. Sustainable philanthropy is the cornerstone of healthy communities.
What Your Gift Can Do
NorthShore patients have access to the latest technologies and treatments—many of which are extremely expensive. For example, 99% of clinics in the United States use white light cystoscopy to follow bladder cancer patients because of its lower cost, but blue light is dramatically better at showing how much a tumor has spread. NorthShore equips our specialists with blue light cystoscopy, which leads to better detection and resection, and can decrease the recurrence in cancer. These tremendous patient care improvements would not be possible without our philanthropic partners.
Preliminary data is critical to new research, but it can be tough to obtain federal or external support to start. Philanthropy can launch that work—so we can pursue the most important research, regardless of the availability of federal funding.
Urology residencies and competitive recruiting are key to improving urological research and care at NorthShore. Our diverse patient population and research excellence attract young talent to train at our hospitals. Philanthropy supports these educational programs and helps attract the best clinician-scientists to make sure NorthShore maintains its acclaimed expertise.
I'm grateful to be at a place like NorthShore, where I can take advantage of groundbreaking tools and have the help and guidance of such a great care team."

Seth, prostate cancer patient
We've learned that testing for hereditary prostate cancer can play an important role in determining the best screening and management plan. Genetic testing is a game changer that has empowered us to better treat our patients."

Brian Helfand, MD, PhD, Chair of Prostate Cancer
Our family is grateful to NorthShore for their dedication and expertise in helping restore quality of life. We have chosen to make a gift to express our thanks, as well as our desire for everyone afflicted with urologic disease to receive the same exceptional quality and compassionate care."

John R. Walter, donor