A Lifeline for Our Underserved Neighbors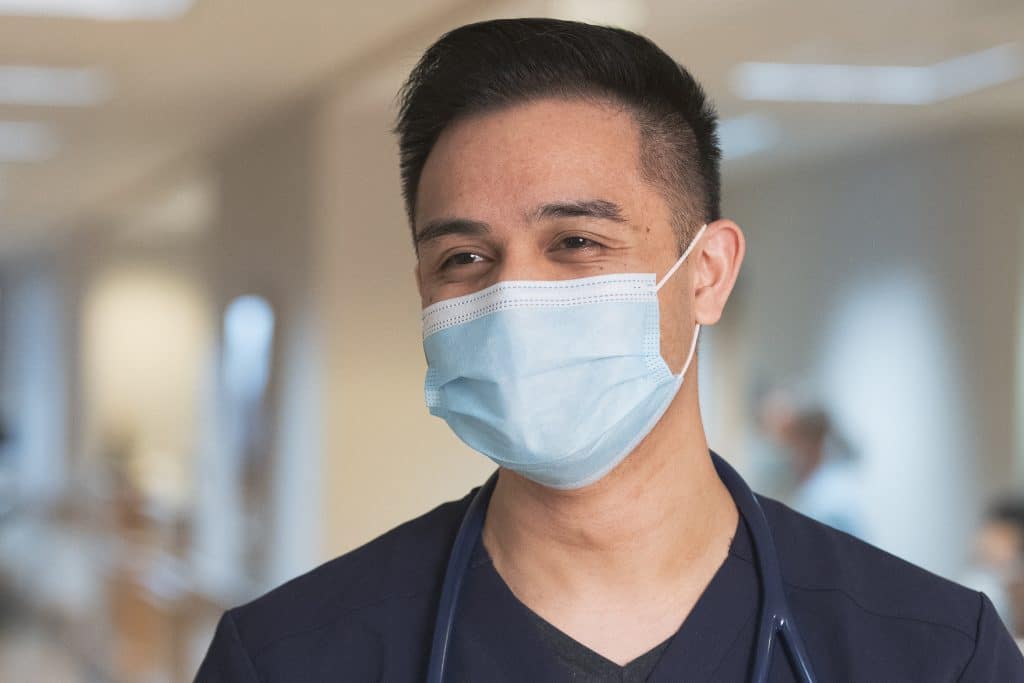 The onset of the COVID-19 pandemic had a devastating impact on Amgalan, a young man who recently immigrated from Mongolia. In the span of just a few weeks, he lost his job, his health insurance and his car. Being new to the area, Amgalan didn't have many local friends or family members to turn to for support.
Without transportation or health insurance, Amgalan's health began to suffer. He missed medical appointments because of unreliable public transit and couldn't afford the medications he needed to manage his Type 2 diabetes.
Thankfully, Amgalan was referred to the NorthShore Community Health Center. His care team provided medication support, nutrition counseling and transportation assistance to get his health back on track. Today, Amgalan is working again and able to actively manage his health—which allows him to focus on all the activities he enjoys.
About Community-Connected Care
Sometimes families have to make tough choices, especially when they're struggling to make ends meet. When you have limited income, do you choose to feed your child nutritious food, pay rent or seek help for the persistent pain in your back?
These difficult decisions are faced by far too many of our neighbors—which is where NorthShore comes in. Community-connected care helps those who need our services most through assistance paying for medications, mental wellbeing, and emergency and preventive care. Resources like the Community Health Center—and so many other programs—are funded by philanthropic support from generous partners like you.
Each year, NorthShore's community-connected care programs provide a lifeline to thousands of our most vulnerable neighbors—individuals and families experiencing poverty or abuse, and those living in communities where access to quality healthcare and dental services is limited. Philanthropic support helps us make sure that underinsured or uninsured patients receive the whole-person care they need, no matter their circumstances.
Your gift can sustain our critical community-connected care programs—helping us directly address healthcare inequities and establish new programs to meet the diverse needs we see each day. Working together, we can help more people like Amgalan take control of their health and wellbeing.
Contact Our Team
Kaitlin Czurylo

Director, Annual Giving

It is truly amazing to see philanthropy at work every day at NorthShore—from the highest quality care to groundbreaking research to even my own experience as a patient.
What Your Gift Can Do
Due to economic instability and the impact of rising inflation costs, the needs of our underserved neighbors are ever-increasing. Gifts from people like you help provide critical support for those in our community with limited financial resources and healthcare coverage by offering emergency, wellness and dental care through our Community Health Center. You can help ensure that your low-income neighbors have access to the care they need—and everyone deserves.
Domestic violence occurs among all races and socioeconomic levels, and for some, the healthcare setting may be the only safe space to disclose abuse and seek help. Launched in 2022 at Evanston Hospital, the Pathways program supports patients experiencing domestic violence, human trafficking and/or sexual assault by offering crisis intervention, resources and referrals, and education and training to healthcare staff. Your gift can enable Pathways to continue the important work in breaking the cycle of abuse.
Your gift will support low-resourced obstetric and pediatric patients and families at the Perinatal Family Support Center. The Center provides services free of charge to women and their families navigating a crisis related to pregnancy, childbirth, premature birth, loss of an infant or an unexpected pediatric admission. Every year, the program serves approximately 500 families at both Evanston and Highland Park Hospitals in both inpatient and outpatient settings.
With philanthropic support, NorthShore helps provide a range of programs to help low-income individuals and families in our community. Services include assistance with medical bills for neighbors who are uninsured or underinsured, diabetes education and free care to nearly 1,000 high school students each year.
Donations provide flexible funding to support our core mission to "help everyone in our communities be their best." Innovation and community-connected care are powered by giving from partners like you. From clinical trials and addressing healthcare inequities to helping patients get better using the latest technologies, treatments and advanced diagnostics—philanthropy makes it all possible!
When faced with exorbitant prescription costs, some patients simply stop taking their medications, take only partial doses or try to stretch their medications in other ways. NorthShore wants to make sure patients always have access to the medications they need—no matter what their financial situation is. Your philanthropic support makes it possible to fill more than 26,000 prescriptions each year, allowing patients to manage their illnesses more easily and, in many cases, saving lives.
I never imagined that a visit to the Emergency Department could lead to help beyond my health. To get to a better place, I needed help with my kids, housing, legal issues, a health problem, employment and staying safe."

Maria, 2019 Pathways Services recipient
My husband and I were both battling Stage 4 cancer. We didn't know how we were going to pay our mortgage. The Kellogg Cancer Center Patient Assistance Fund helped us make two months of payments. Without those funds, we would have lost our house."

Carol, Kellogg Cancer Center Patient Assistance Fund recipient