Beyond the Brain: Next-Level Neurological Care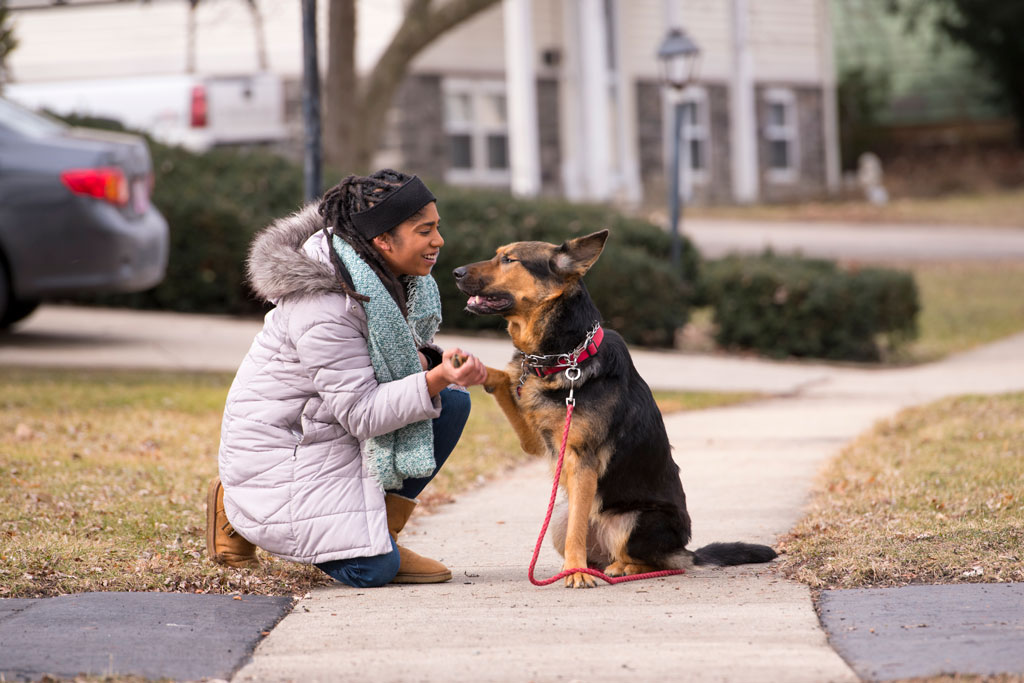 Marissa dreamed of traveling the world and making an impact as a teacher. But when epilepsy put those plans on hold, the care team at NorthShore came together to ensure that her health wouldn't stand in the way of her life goals.
Marissa struggled with daily "grand mal" seizures that medication couldn't regulate. Refusing to accept the limitations of her condition, she sought advanced treatment at the level 3 epilepsy center at NorthShore Neurological Institute.
Together, Marissa and her medical team decided surgery would give her the best quality of life. She received a small, implanted device called a vagus nerve stimulator that periodically stimulates the brain to help prevent or interrupt seizures. Since the surgery, Marissa has experienced a dramatic drop in seizures and is gaining control of her overall health—putting travel and teaching back on the table.
About the NorthShore Neurological Institute
As one of the region's leading neurological care providers, the NorthShore Neurological Institute truly provides healthcare for what's next. Our multidisciplinary team of neurospecialists delivers advanced treatment for a full range of neurological disorders.
And philanthropic partners like you can make all the difference for people like Marissa.
The physician-scientists at the Neurological Institute conduct clinical trials and groundbreaking research to make sure our patients have access to the very best treatments, techniques and technologies. These services are made possible by our philanthropic partners, whose generosity gives our teams the flexibility to pursue innovative research regardless of federal funding—and allows us to provide state-of-the-art care for the unique needs of every person.
Besides supporting neurological research and clinical trials, philanthropic support is critical to developing diagnostic tools and funding collaborations with other researchers. Your generosity allows us to innovate the care experience itself—making the process of treating a neurological disorder less frightening and more comfortable for patients and their families.
Additional Resources
Contact Our Team
Danielle Maihofer

Director, Philanthropy

I'm proud to make meaningful connections between patients and their physicians at NorthShore. Philanthropy has the power to accelerate research, bring comfort to patients and their families, and build essential health services for the community.
What Your Gift Can Do
Your partnership helps lead us to a better understanding of how to diagnose, treat and prevent neurological diseases and conditions. Neurological clinical trials are critical to helping our patients live longer, healthier lives—but often it's tough to get federal or external support. Philanthropy allows us to launch these studies and make them competitive for external funding.
Philanthropy helps the NorthShore Neurological Institute pursue leading expertise, use the most advanced technology and provide outstanding care coordination—which positively impacts every one of our patients and their families.
Concussions are the most common type of traumatic brain injury and can have acute and prolonged consequences for people of all ages.

Under the leadership of Julian Bailes, MD—Chairman of the Department of Neurosurgery—NorthShore has become a pioneer in the treatment of sports concussions. Dr. Bailes, in collaboration with Nigerian-American physician Bennet Omalu, MD, conducted research on football-related brain injury and the early cases of chronic traumatic encephalopathy. The story of their groundbreaking research is depicted in the 2015 film Concussion.

Philanthropic partners help fund ongoing research and enable our physician-scientists and integrated care teams to pursue and provide the latest treatments and exceptional care to our concussion patients.
I wasn't frightened because the stroke team members were very honest with me. They walked me through the entire process and reassured me how lucky I was! I'm grateful for every member of my care team."

Andy Streiter, NorthShore Neurological Institute patient
I chose to make a gift in my husband's honor, because I want to try to ensure that others don't have to go through what he did."

Caroline Kay Roberts, donor