Stevenson High School Students Donate $6,000 to the NorthShore Community Health Center
The NorthShore Community Health Center—the newly launched healthcare facility offering a range of medical and wellness care to nearly 4,000 underserved patients across the North Shore every year—received an unexpected gift from a group of philanthropic high school students.
Thanks to seven Stevenson High School students, the Center received $6,000—$3,000 from the students, combined with a matching gift of $3,000 from the Takeda Pharmaceuticals Employee Giving Campaign.
The students pooled their earnings from science tutoring they did last summer to prepare local middle schoolers for the Science Olympiad, one of the premier science competitions in the nation.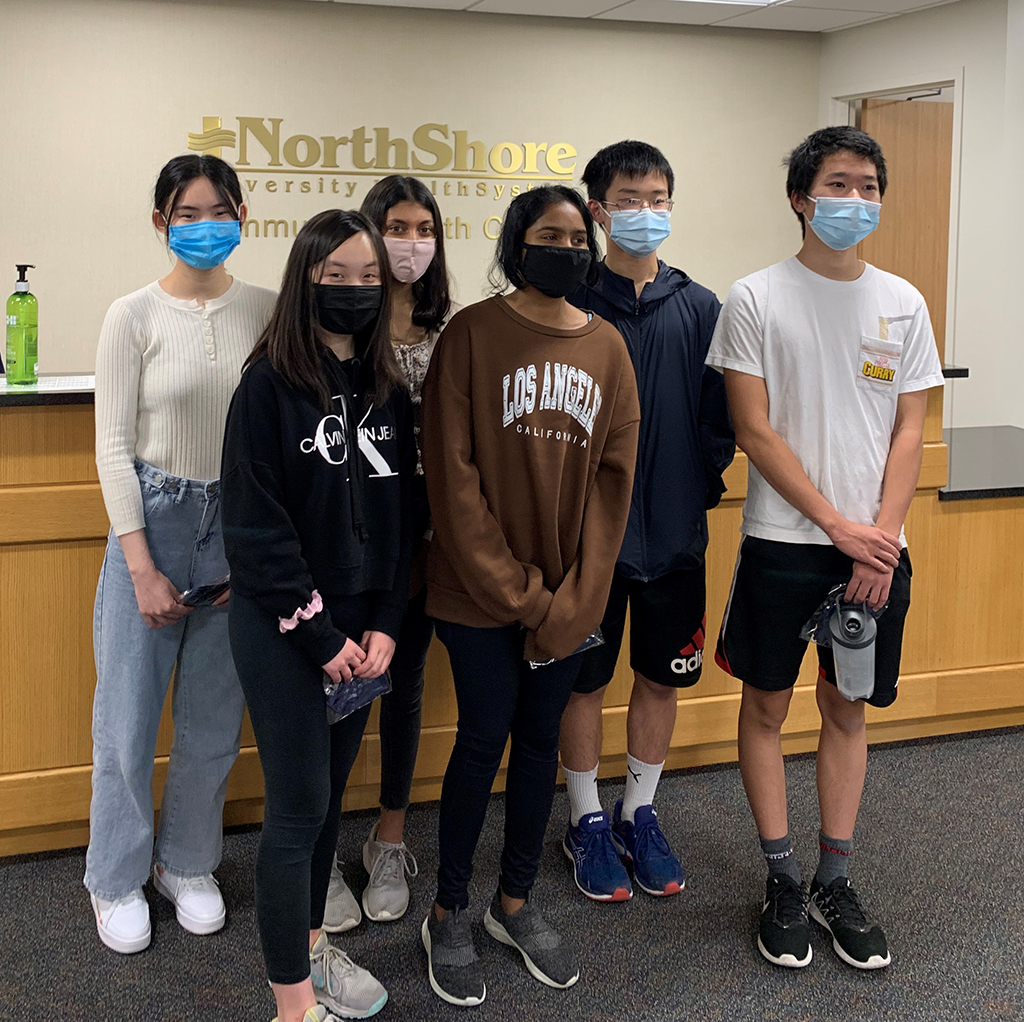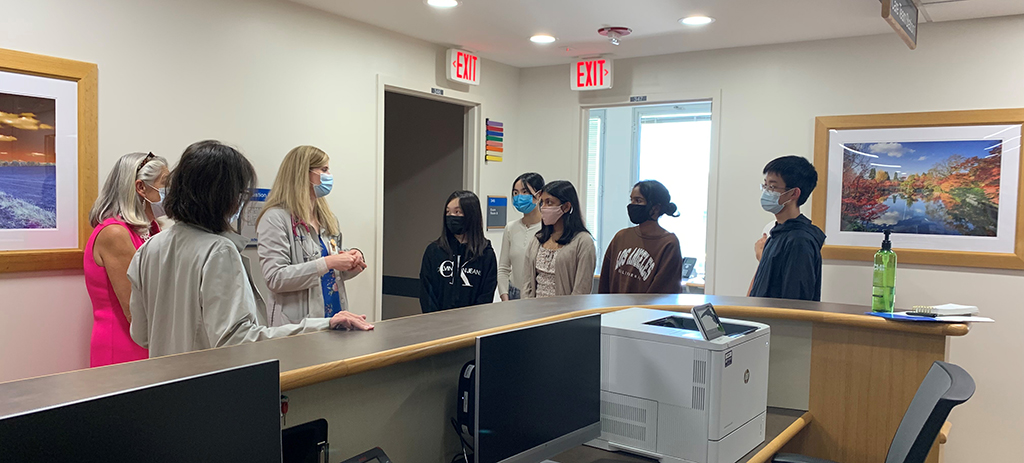 "I wanted to help other students because participating in the Science Olympiad has shaped a huge part of who I am, and it would have been nice before trying out if there had been someone to guide me through the process," said 16-year-old Iris Li, a junior at Steven High School in Lincolnshire, Illinois, who spearheaded the initiative. "I also really wanted to give back, which is why we decided to donate our tutoring money to help the underserved. Our society functions best if we're willing to help and give back." Together with six other Stevenson Science Olympiad team students—Kevin Qian, Eleana Liu, Jeffrey Lu, Medha Mamidipaka, Trisha Mondal and Angela Guo—they, for the past two summers, have tutored local children in 20+ Science topics from chemistry, biology, physics and astronomy.

Instead of pocketing their hard-earned proceeds, they made the conscious decision to donate them. In 2020, they donated their earnings to a COVID-19 relief fund. In 2021, they decided to donate to the NorthShore Community Health Center.

"We are so grateful for the generosity of these philanthropic high school students," said Nicole Brennan, NorthShore Foundation's Senior Director, Annual Fund. "Their support of the NorthShore Community Health Center will make a difference in the lives of our patients who, as some of the most vulnerable members of our community, would otherwise have nowhere else to turn for their healthcare needs."
A Community Safety Net

Located in Evanston, Illinois, the NorthShore Community Health Center offers more than just medical care. "The country's recent economic downturn and rise in unemployment has increased the health needs of our underserved neighbors," said Catherine Glunz, MD, Internal Medicine Physician, Community Health Center. "Our team at the Community Health Center is very passionate about our patients. We often play the role of physician, dietician, social worker and health advocate—all critical roles in the healthcare everyone deserves to receive. We also serve as a community safety net by helping connect our patients with local community resources for access to healthy food, medication, housing and other essential needs."
The young philanthropists were able to tour the Center on September 1, 2021. While there, they met with Community Health Center physicians Catherine Glunz, MD, and Elizabeth Ward, MD.
"It was really amazing to see the facility," added Li. "It's very modern, and it was great to see that our money is supporting such a nice facility that's helping so many people get the medical care they deserve."