March is Women's History Month, and we are honoring NorthShore's amazing women physicians!
On March 8, the NorthShore Medical Group's Women in Medicine team celebrated International Women's Day with a luncheon to kick off a new initiative: the Women in Medicine Mentorship Program.
As part of NorthShore's commitment to Diversity, Equity and Inclusion (DE&I), this mentorship program promotes the professional and personal development of women physicians and provides both the mentees and mentors the opportunity to expand their skills and provide vital support to one another.
This pilot program just began its first year, and there is already strong interest! Sixty physicians applied for the program, and 12 pairs were matched for a one-year commitment. Throughout the year, the mentee/mentor pairs will have check-ins, activities and events and will enjoy a speaker series.
The kickoff event on March 8 featured keynote speaker Sharonne N. Hayes, MD, from Mayo Clinic. Dr. Hayes is a cardiologist, the founder of the Women's Heart Clinic, and Mayo's Director of Diversity and Inclusion. Her presentation, "Women Physician Leaders: Thriving Through the Pandemic and Beyond," provided insight and guidance for female-identifying physicians. Dr. Hayes drew upon some of her own experiences as she offered suggestions for improving the workplace experience and balancing a career with one's personal life.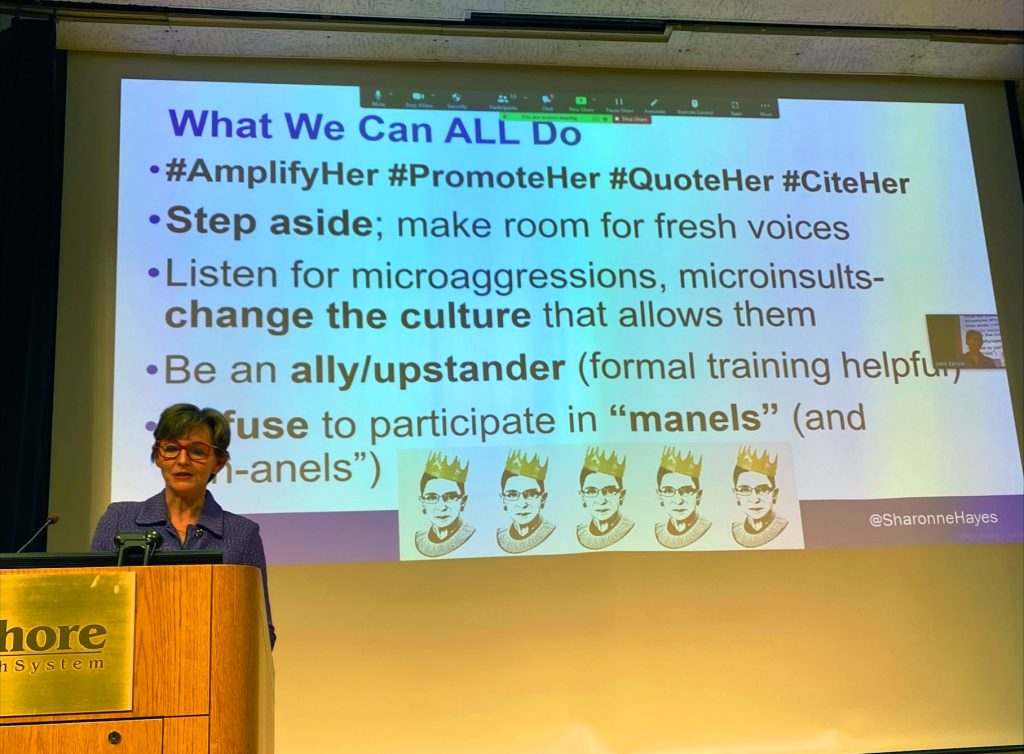 Interested in supporting the Women in Medicine Mentorship Program? Consider a donation to NorthShore's Holistic Health Equity Program Fund. All gifts made to this fund directly support diversity and inclusion within the physician career pipeline and within the existing staff of physicians to better reflect the communities they serve.